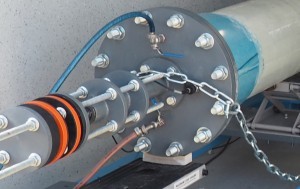 Stresstest for pressure pipes
Kassel, 23rd of April 2018 – The DLT-system was presented for the first time on the CIPP days in Kassel. Der Dynamic Load Test is a development from Siebert + Knipschild. Thereby pressure pipes inclusive connections and flange are undergone a longtime test with real conditions.
Nähere Informationen entnehmen Sie diesem Produktdatenblatt:
Eine Zusammenfassung des Vortrages vom Schlauchlinertag gibt's in diesem pdf.